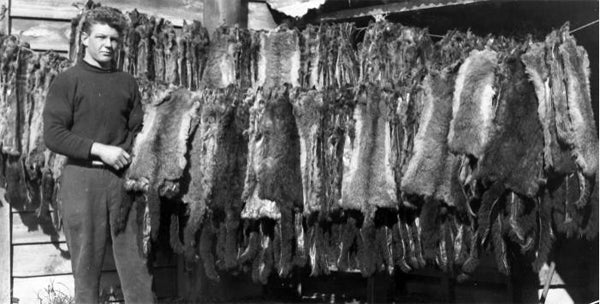 The History of Possums in New Zealand
Why were possums bought into New Zealand?
When our colonial New Zealand forefathers introduced possums to New Zealand, they had no idea of the terrible impact that possums would have on the delicate natural balance of the native New Zealand ecosystem.
The Australian Brushtail Possum (which is very different from the American Opossum) was first released in New Zealand in 1837, becoming successfully established around 1858.

This was done with the express purpose of establishing a commercial fur trade.

Without natural predators, this furry cat-sized marsupial thrived in the lush New Zealand native bush and quickly became a major ecological problem killing native trees and competing with native animals and birds for food.

Initially in the early days possums were protected to allow their numbers to increase for the fur trade.

There were 36 batches of possums imported and released into New Zealand mostly by the Acclimatisation Societies between 1858 until around 1921 when the New Zealand Government prohibited further releases.

There are records that show a release of 21 grey possums into an area of the South Island near Dunedin in 1894 when the regulations were temporarily lifted.

In 1912 over 10,000 possum skins were taken from that very same area in a very brief time period. So in only 18 years, the population in that limited area had exploded demonstrating how well the possum had adapted to the New Zealand bush.
Opossum skins drying in the sun. New Zealand Free Lance : Photographic prints and negatives. Ref: PAColl-5469-022. Alexander Turnbull Library, Wellington, New Zealand. /records/22762003
Full protection was relaxed and the law changed so that possum trapping was heavily licensed and regulated to only 3 months of the year, although poaching still happened all year round.

By 1946 all regulations were lifted and possums were declared a noxious pest in New Zealand.
Visit Gorgeous Creatures while in the Hawkes Bay
8 Otatara Rd, Taradale, Napier 4112 (by appointment please call or text first)
Kirsty Mason Ph 027 222 6230
showroom@gorgeouscreatures.co.nz 
Facebook page