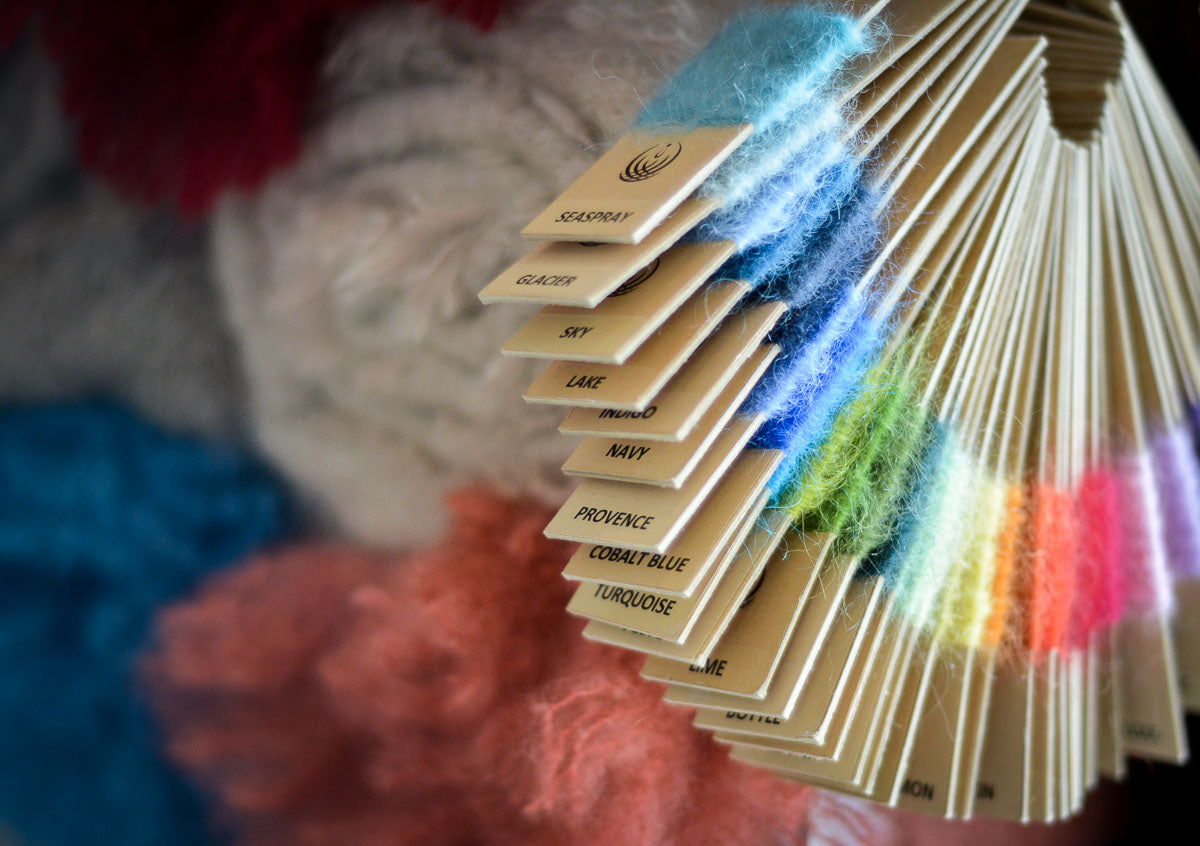 How to Wash Mohair or Alpaca Throw Blankets
Tips for washing mohair or alpaca blankets at home.
I think you will agree with me, that we all know the basics of hand-washing. But sometimes it's nice to double-check that we are doing it correctly. 
So here are some easy instructions to help you out.
To hand wash a mohair or alpaca throw blanket you will need:-
A large tub or bath
Tepid warm fresh water
A mild wool wash shampoo
A few dry towels
A flat area to lay the towels & blanket to dry
A soft natural bristle hairbrush
Hand wash mohair or alpaca blankets in warm water with a mild wool wash detergent.
Never use hot water or the blanket may shrink and lose dye colour.
Soak the blanket for a few minutes to soften any dirt.
Then very gently agitate and swish the mohair through the water with your hands to dislodge dirt particles.
This is probably the most important part. Do not over-work the wool or it will matt up, become stiff, and be ruined.
We recommend hand-washing because you can control the amount of friction, to avoid matting the fluffy wool into knots.
Yes, you can wash fluffy mohair or alpaca throw blankets in a washing machine. But even a gentle wool cycle can be way too much movement for this type of fluffy blanket.
Rinse well in tepid or cool water.
Allow to drain naturally or use a very slow spin in a washing machine to spin out excess water.
Lay the mohair throw flat on clean towels to dry and smooth out any wrinkles, it will dry quickly.
Never put mohair or alpaca throws in a tumble dryer or it might shrink and become knotted and matted.
A light brush will fluff up the wool pile just enough to look wonderful and like new again.
There is a special technique for brushing mohair or alpaca, you need to find the correct direction of the wools grain to brush.
Watch our mohair brushing video demonstration.
Mohair or alpaca throws can be dry-cleaned by a company with a good reputation. But make sure they are not going to wash them in a commercial washing machine.


Protect & waterproof your natural fibre blankets
If you are at all worried about spills or dirt on your mohair protect them when new with a good quality waterproofer spray protector which is perfect to repel liquids, food, and general grime.
Keep your blanket safe from sticky Grandchild fingers, or protect a mohair blanket being used in a rest home.
Visit Gorgeous Creatures while in the Hawkes Bay
8 Otatara Rd, Taradale, Napier 4112 (by appointment please call or text first)
Kirsty Mason Ph 027 222 6230
showroom@gorgeouscreatures.co.nz 
Facebook page