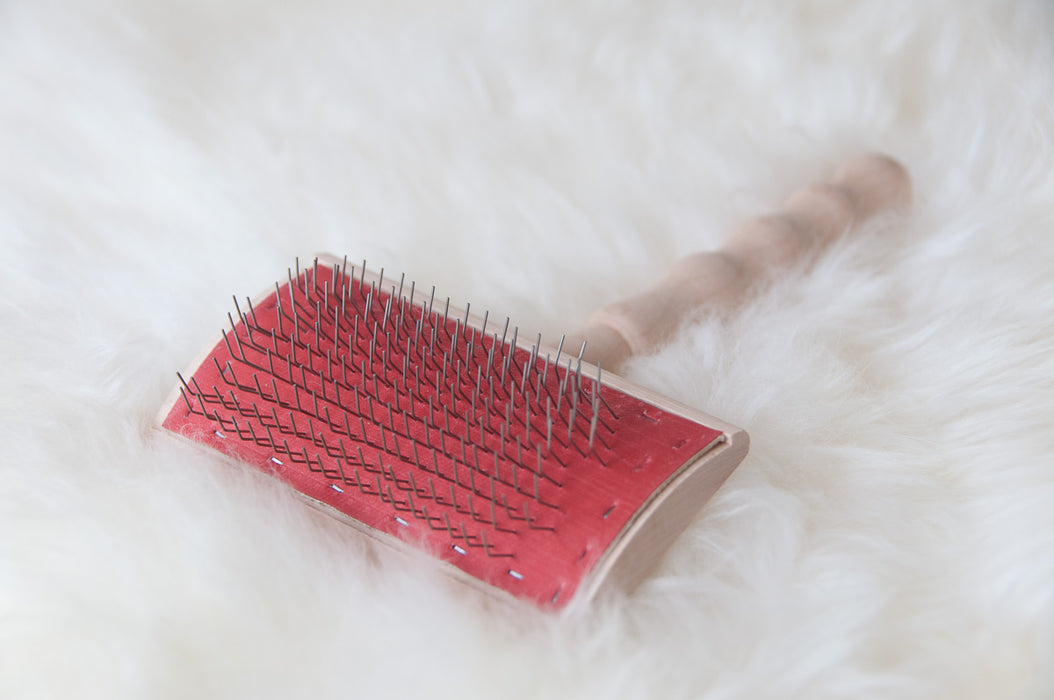 Sheepskin Carding Brush - Wire Brush
Original price
$22.00
-
Original price
$22.00

Perfect to Brush Your Sheepskin Rug

Fluff Up Your Sheepskin Like New


Necessary If You Wash a Sheepskin
Wire wool carding brush for sheepskin maintenance & cleaning. You need this brush to keep your sheepskin fluffy, and it is essential if you are going to wash your sheepskin rug.

Sheepskin rugs are so easy to look after but this brush makes it even easier. To maintain your new sheepskins fluffy appearance use this carding brush every few weeks.
The perfect brushing tool to untangle the wool and to remove any debris trapped in the wool pile.
With use, the wool on a sheepskin tends to squash down and mat together and it will also try to automatically go back into it's natural curly state so this carding brush keeps the sheepskin looking fluffy and just like new.
This brush is also ideal to use both before and after you have washed your sheepskin. Gently brush the wool while the wool is still damp and then again once it is dry to fluff up the wool pile.
The brush has a wooden handle and metal combing bristles. Brush head 10.5cm wide x 6cm total length including the handle is 18cm.