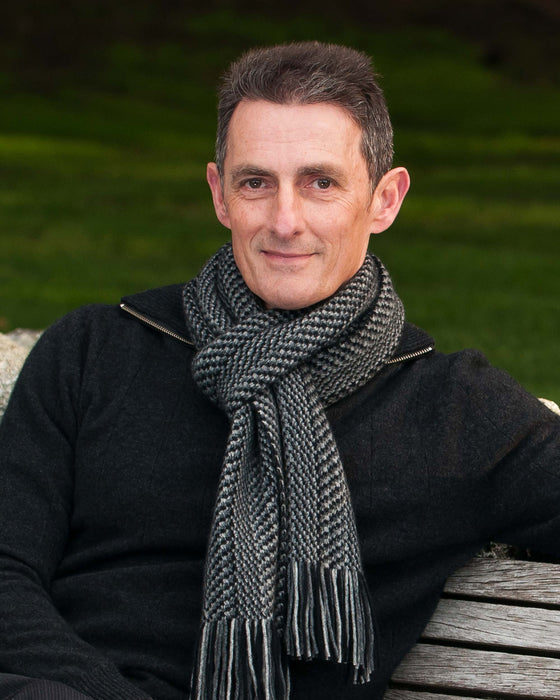 Black (Charcoal-Silver) Herringbone Scarf - NX312
Original price
$59.00
-
Original price
$59.00

Luxury 20% Possum 70% Merino 10% Silk

Classic Herringbone Pattern


Knitwear Made in New Zealand
This is a beautiful soft & warm merino wool scarf that is a timeless & masculine. A European style herringbone knit texture scarf in grey and black.
The perfect herringbone wool scarf for a understated yet sophisticated man. But also pretty gorgeous and elegant on the ladies. A monochrome pallet to suit your winter wardrobe.
The herringbone pattern is made up of a combination of black, charcoal & silver grey wool colours. Wear with a charcoal work suit and coat, or use on the weekend for casual cool.
A luxury blend of 20% possum fur mixed with 70% merino lambs wool and 10% silk.

Soft and cosy, possum merino is a special blend of wool that is comfortable and very warm.