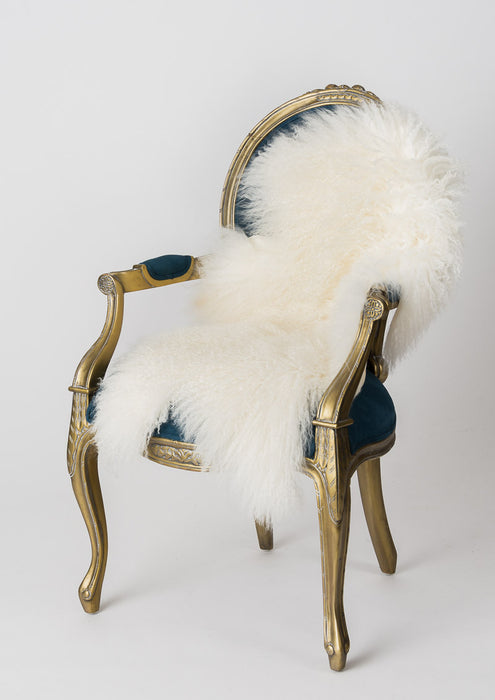 White Tibetan Lamb Skin
Original price
$125.00
-
Original price
$125.00

Silky Texture & Flowing Curly Hair


Usually Ships in 1-2 days

This Tibetan lambskin is a gorgeous long & silky curly coated natural white, and is a best seller
Average size of a white Tibetan lambskin is 90cm x 50cm but each skin is slightly different.
Curly Tibetan lamb looks and feels totally different from a regular sheepskin. Sometimes these are called Mongolian sheepskins.
The natural white Tibetan lambskins have a coat more like long silky curly hair and not really like a wool at all. White is a very popular colour.
They are soft and floppy draping beautifully over furniture. Add a fresh burst of natural white to your home decor to blend with any other colours.

Tibetan lambs are smaller than regular sheepskins. On average each skin is about 95cm long x 50cm wide.

Use this pretty lambskin over an ottoman, on a sideboard or thrown over the back or arm of a sofa or chair.